ZeroPoint Love Oil Vera
Organic Essential Oils for Skin Care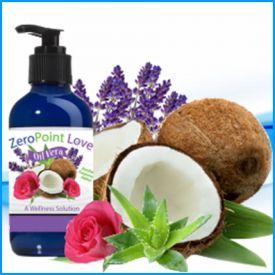 ZeroPoint LOVE Oil Vera is a careful blend of organic essentials oils and plant emollients for skin care, biofield balance and emotional support. Each oil is carefully considered with exacting scrutiny and divine inspiration to complete the blend, providing superior skin care.
Each ingredient in Love Oil Vera is carefully chosen from all over the world where it has the highest energetic qualities. The energetic quality of every ingredient is so important because it affects the balance of the whole formula. Any individual ingredient can improve or degrade, take from coherent to incoherent, or take from a balanced state to unbalanced. ZeroPoint Global makes sure every ingredient is of the highest energetic quality before it can be used in the Love Oil Vera.
A Closer Look At The Ingredients

Geranium Rose Oil helps eliminate the appearance of dark spots and scars by improving blood circulation below the surface of the skin. Helps gives muscles a toned appearance and prevents skin problems such as sagging and wrinkling.

Rose Flower Oil has the highest frequency of all plants. Helps soothe and heal dry, itchy and inflamed skin. Helps tighten pores and restore suppleness for a glowing complexion. Contains Vitamin C, which helps protect skin cells from sun damage.

Lavender Oil restores skin complexion and reduces acne. Helps soothe insect bites and itchy skin. Lavender is a natural anti-inflammatory, so it helps reduce swelling, itching and redness. Helps relieve muscle and joint pain.

Bergamot Fruit Oil helps promote clear, healthy skin by purifying and cleansing the skin, lowering overactive oil conditions. used to stabilize the emotions, relieve tension, feelings of despair and is beneficial for anxiety and depression.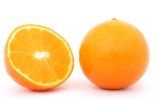 Orange Oil helps nourish irritated, dry and acne-prone skin. Promotes the production of collagen as well as increase the blood flow to the skin. Orange Oil is also excellent for treating calluses on the feet.

Sweet Marjoram Oil helps relieve painful joints, back aches, sore muscles, sprains and toothaches. Marjoram has a warming action and relieves anxiety, calms emotions, stress and helps to calms hyperactive people.

Valerian Root Oil infuses the skin with a healthy blend of protective oils which protect against the development of wrinkles. A useful remedy for insomnia, whether caused by anxiety or over-excitement. Assists symptoms of anxiety, including tremors, panic, palpitations, and sweating.

Melissa Oil is considered one of the most powerfully medicinal essential oils in all of aromatherapy. Encourages emotional harmony, pacifies anger, encourages restful sleep and restores inner direction. Helps nourish the spirit and restores optimal mental balance

Roman Chamomile Flower Oil can help treat or calm acne, eczema, rashes, dermatitis, wounds, and dry and itchy skin. Used in aromatherapy, it is powerfully soothing and calming, and has a significant effect on both physical and emotional conditions.
Neroli Flower Oil hydrates and helps heal damaged skin. Helps improve skin health by regenerating and keeping your skin elastic. Neroli Flower Oil has antibacterial and antiseptic properties that make it the ideal beauty oil for oily, acne-prone skin.

Lime Oil has bactericidal, antiseptic, disinfectant and astringent properties that fights against harmful bacteria causing skin infections. Helps heal cuts, wounds, boils, cellulite, varicose veins, acne and other skin eruptions.

Jasmine Flower Oil increases skin's elasticity and helps balance moisture in the skin to naturally reduce dryness. Increases blood flow and helps balance out hormones through inhalation. Has a calming effect which helps to relieve anxiety and stress.

Rice Bran Oil hydrates skin and protects from UV rays. Helps nourish skin cells with vitamins and antioxidants increasing elasticity while maintaining hydration. Helps to reduce the appearance of fine lines and wrinkles leading to younger and fresher looking skin.

Passion Fruit Oil helps slow the damage that leads to the appearance of aging. Helps preserve collagen and elastin, keeping skin looking youthful and firm. Easily absorbed by skin and is the perfect moisturizer for all skin types.

Acai Oil helps keep skin cells healthy and strong. Fights off wrinkles and dry, dull skin. Protects the skin from environmental aggressors and delays the appearance of aging. Loaded with fatty acids which support the structure and firmness of skin.
Babassu Seed Oil helps keeps the skin hydrated and maintains its elasticity. Possesses a number of fatty acids that are beneficial to the skin's overall health. Rich in Phytosterols and Vitamin E which act as the oil's anti-inflammatory and anti-oxidant agents.

Aloe Vera acts as a protective layer on the skin and helps replenish its moisture. Its leaves contain an overabundance of antioxidants including, beta carotene, vitamin C and E that can help improve the skin's natural firmness and keep the skin hydrated.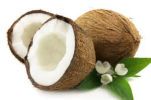 Coconut Oil helps reverse aging and degenerative disease. Softens and relieves dryness and flaking. Helps prevent wrinkles, sagging skin and age spots. Supports the natural balance of the skin. Functions as an antioxidant. Supports tissue healing and repair.
<>